 Launch Your Online
Store With Wcart
Effortless Setup and Customization for Your Online Store
Powerful Tools, Ready Built Mobile Apps, Point of Sale (POS) for every sale to Launch. Grow and Get Profit from Your Digital Marketplace.
Create Your Ecommerce Store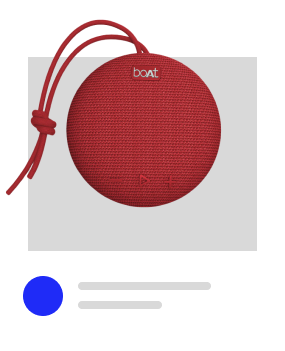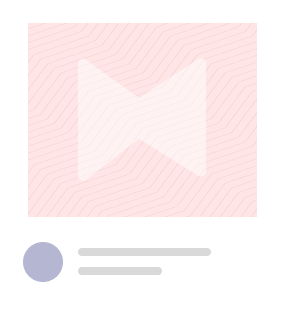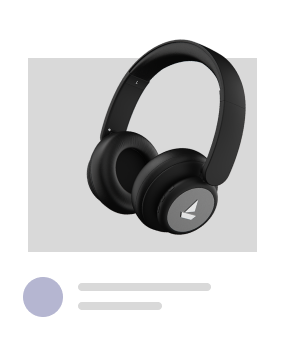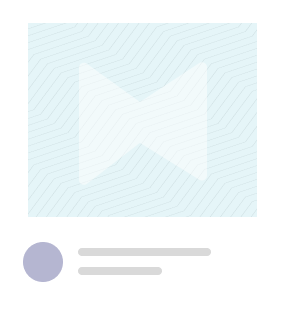 Front-End
Theme Editor
User friendly interface
Custom theme creation
Dynamic product listing with templates
Real-time Bootstrap page builder
Flexible Mobile-First Design
Easy To Use Drag And Drop Builder
Unlimited Theme Flexibility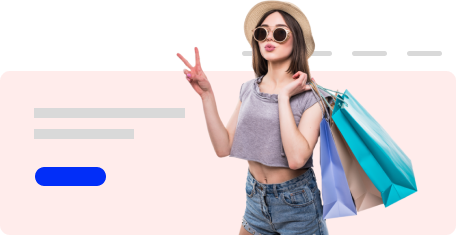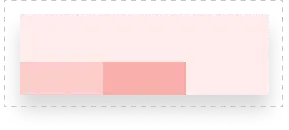 Mobile App
Enhancing User-Friendly Shopping Experiences
Tailored Payment Gateway Solutions
Benefits of Mobile Ecommerce
Real-Time Data Accessibility
Top-Notch Security
Advanced Analytics
Point of Sale (POS)
Maximize your sales potential by utilizing the finest omnichannel
POS system, reaching customers wherever they shop.
Craft, Customize, and Conquer
With Full-Fledged Frontend (Theme Editor) & Ready Built Mobile Apps For Growth!
Headless E-commerce API: Empowering
Seamless Shopping Experiences
Unlock Endless Possibilities with Our High-Quality Video On Demand Solution, Go Headless, and Achieve Infinite Scalability!
For User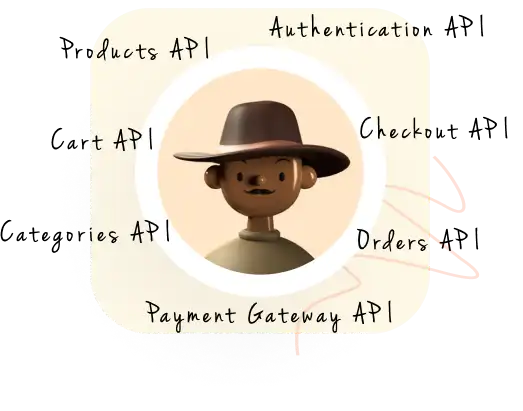 For Vendor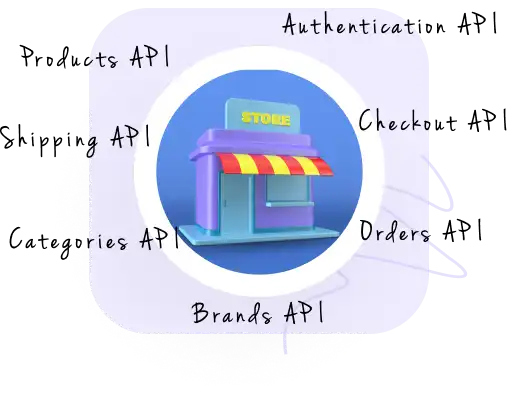 Feature
Rich Addons
ShipStation API, TaxJar/Avalara APIs
Real-time split payment via Stripe Connect
Automated Tax & shipping management
Hyperlocal Marketplace System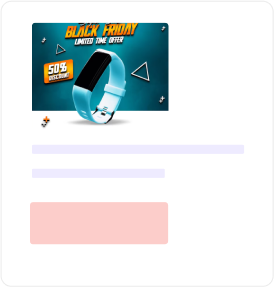 Building the Perfect E-commerce Website:
Unleashing Online Business Success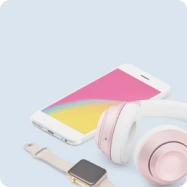 Reach Customers Flexibly
Let it possible for customers to shop wherever they are i.e.) online or in an app.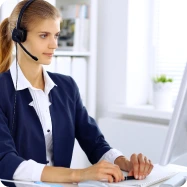 Backend
Flexibility
Run promotion by modifying the content layer without back-end refiguring.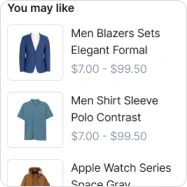 Products
Catalog
Easily load any no. of products and varieties of SKUs to import and manage.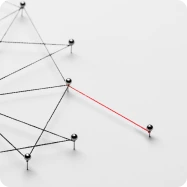 Easy
Connect
Go with any categories that you want to connect over commerce & sales channels.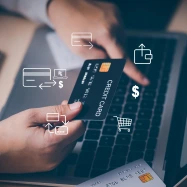 Payment
Gateway
Easy to integrate and connect with any payment gateway that you desire.
Manage
Orders
Processing orders by sending them directly to the vendors backed via APIs.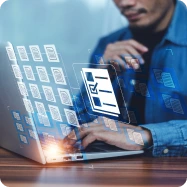 Flexible APIs
Connect any third-party software you wanted through the flexible 120 APIs.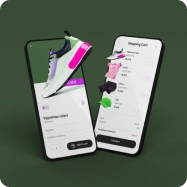 Mobile App
Leverage ready-made mobile applications that represent all in-app purchases.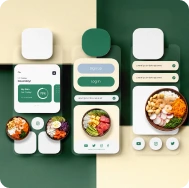 Decoupled
Front-End
UI, UX, social commerce, IOT & more, can be altered or updated separately.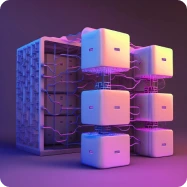 Host Your Front-
End In Any Server
Push it with a reliable, customer-friendly hosting provider and deploy it.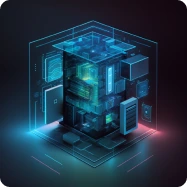 Put Your Back-
End In Any Server
Host your back-end on a different server rather than on the front-end.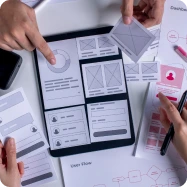 Build Scalable
Architecture
We run the application through 100's logic so you don't fail anywhere.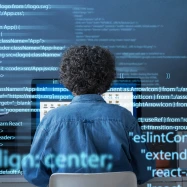 Technical Stacks
Nodejs, ExpressJs, Flutter, JS, jQuery, Kotlin, XML, Dart, MySQL, Room Database.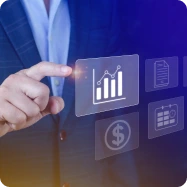 Languages
Admin Panel & frontend: JavaScript, jQuery. Android: Kotlin. Flutter: XML, Dart.
Constant upgrades
to the platform
Headless eCommerce allows users to stay on top of the latest updated version.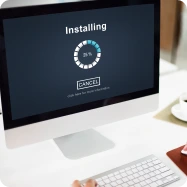 Quickly
launchable
Expanding business? Node.js holds an easier solution to make that happen.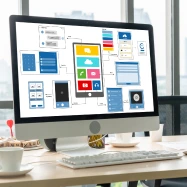 Highly Scalable,
Flexible
Test them on the Murky and competitive space to sail the ideas up. Clue – Nodejs.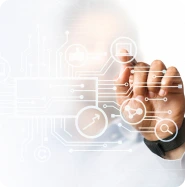 Micro-Services
Build horizontally tonnes of micro-service to support expanding needs.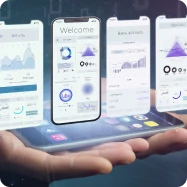 Ready-Built
Dashboard & Apps
User Website, Admin & Vendor Dashboards, User & Vendor Apps.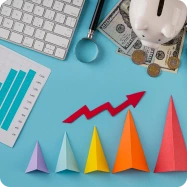 Marketing
Pricing Strategy
Two Strategies - International Pricing & International Per Variant Pricing.
Empower Your Business with the
Ultimate E-commerce Store Builder

Adept Technology Knowledge

Quick
Turnaround

10000+ Man Hours Worked

1 MN+
Customer Hits

Best Support Tools


Wcart consistently delivers exceptional solutions, ensuring customer satisfaction and providing support throughout the implementation of their technology.
Mahesh Babu - Co-Founder at Halwa2home


We highly satisfied with them and recommend them highly since they completed the project within the committed time frame and at a reasonable price.
Gokulakrishnan - Owner at Chatskart


I am highly satisfied with Wcart due to their timely delivery, impressive development skills, and their dedication to improving the project.
Rakesh Ramesh - Owner at Go Alive Media


Webnexs is very strong in Mobile Application Development. We appreciate their Designing, Marketing,
Coding and Support.
Mr. William Christopher - For Hisbiscus
Meet Our 100+ Successful Customers choose
Wcart


Your ecommerce website development is exceptional, with a user-friendly design that brought our complex car-based idea to life. Thank you for your Committed support!
Rakesh Ramesh - Owner at Go Alive Media


It's wonderful to have been on a journey with company like Webnexs. They have been consistently doing great with my project power packonline.
Harmeet - Founder of Powerpack
Unlocking the Potential:
Essential Features of an Online Store Website Builder
Comprehensive separate UI for vendors to modify profiles and manage their products, orders, transactions & more.
Orders are split and assigned to the respective vendors whereas buyer can track their individual product order status via my order management.
Develop your customized plugin through us. Have an idea! Talk to us about your customized business requirement, we are good to take you forward and get them done for you.
Integrate your data's to the CRM of your choice - ZohoCRM, HubSpot whatever you wanted to integrate, you can integrate.
We have a whole bunch of API's, so we will connect all those API's to the platform, and then we will run it from there.
You can connect to any front end which you desire, to the node JS backend. So it is flexible. You can host anywhere you want to post this system. You can host your front-end on any architecture or any framework, anything that you want to hook a host on. It's hyper-flexible, scalable.
Looking for a support engineer for your headless ecommerce projects, we are offering one of the best-in-class support solutions for node headless ecommerce businesses.
Design the best customer experience for the business in Node.js. We have CX customer experienced engineers that are highly experienced in building very good customer experience-based products, being into e-commerce for the past decade. We make it to the point where we see that a lot of our businesses/clients who are dependent on us are really scaling up using our services to the fullest and scale them.
Generate personalized discount coupon codes dynamically based on the customer's attributes and real-time. With the new headless UI framework approach, customers can claim coupons much faster.
Vendor will get separate unique URL structures to gain, customize, take full control over and make them suit SEO strategy
With Headless CMS, Wcart blog helps vendors to offer enriching and engaging product information/content to acquire customers.
Advanced CMS modeling and multi-language translation capabilities on headless allow vendors to handle multi-languages without having any effect on overall website speed.
Create & Grow Your Online Store!
Ready to build your own ecommerce business with us? Wcart offers flexible pricing options designed to
fit your budget and business needs and start selling online with ease.
W1

Get Started

---

W2

Get Started

---

W3

Get Started

---

Secure online payments
Customer accounts
Unlimited products
Abandoned cart recovery
Multiple currencies
Ratings and Reviews
Deal of the Day
Free SSL certificate
Google analytics integration
Advanced SEO (Search Engine Optimization) tools
Coupons
Sell in multiple languages
Inventory module
Taxation
Return Management system
Email Template and Edit options
Social Media Integrations
Delivery Restrictions Module ( Pin code checker )
Import/Export
API Access + Batch Order Processing
Get Started
Get Started
Get Started
For a fully owned customized solution (No SaaS). Send us a message, we will get back to you as soon as possible to create a website without limits.
Enquire Now
FAQ
An online store, also known as an ecommerce website, is a virtual platform where businesses can showcase and sell their products or services over the Internet.
Creating an online store offers numerous benefits, including expanded reach, 24/7 accessibility, lower overhead costs compared to physical stores, and the ability to target a global audience.
Wcart is an ecommerce platform that facilitates the creation and management of online stores for merchants. It also provides connectivity to various sales channels, including marketplaces and social media sites.
Enhances visibility and provides access to a broader customer base. Additionally, it enables businesses to expand their reach without the need to build and maintain their own standalone ecommerce website.
An online store builder is a software or platform that simplifies the process of building an ecommerce website. It typically offers drag-and-drop functionality, customizable templates, and integrated features like product management, payment gateways, and inventory tracking.
Several online store builders are suitable for beginners, including Wcart, BigCommerce, and more. These platforms are user-friendly, offer extensive support resources, and provide all the necessary features to launch and manage an online store.
Ecommerce website development refers to the process of designing, creating, and maintaining an online store. It involves tasks such as choosing a platform, customizing the design, integrating payment gateways, setting up product catalogs, and ensuring a smooth user experience.
Nowadays, you can build an ecommerce marketplace website like Amazon by following these 4 simple steps:
Define your business model and target audience
Choose the right ecommerce platform like Wcart
Develop essential features and functionality
Launch and promote your marketplace
Yes, Wcart allows integration with multiple payment gateways, giving your customers flexibility in choosing their preferred payment method. Common payment gateways include PayPal, Stripe, Authorize.net, and more.
Wcart often provides built-in shipping and logistics features that allow you to set shipping rates, manage shipping zones, print shipping labels, and track shipments. Additionally, you can integrate third-party shipping solutions to streamline the process.
Yes, Wcart offers analytics and reporting tools to track key metrics like website traffic, conversion rates, sales, and customer behavior. These insights can help you make data-driven decisions to improve your store's performance.
Wcart supports various payment methods, including credit cards (Visa, Mastercard, American Express), PayPal, Stripe, and Apple Pay.
Yes, you can use your own domain name for your Wcart store. Simply connect your domain to your Wcart store by updating the DNS settings.
Yes, Wcart is mobile-friendly. It offers a responsive design that ensures your online store looks and functions well on mobile devices.
Yes, you can customize the design of your Wcart store. Wcart provides an intuitive editor that allows you to personalize your store's appearance, including layout, colors, and fonts.
To create an online store with Wcart, follow these steps:
Sign up for an account on the Wcart website.
Choose a subscription plan that matches your business needs.
Customize your store by adding your business information, logo, and policies.
Design your store using Wcart's intuitive editor.
Add products to your store by uploading images, descriptions, and prices.
Set up payment and shipping options.
Launch your store and start selling online.
Wcart includes built-in SEO features. You can optimize your store's meta tags, URLs, and product descriptions to improve your search engine visibility.
Yes, Wcart allows you to create discounts and promotions for your products. You can offer percentage-based or fixed-amount discounts, set coupon codes, and schedule promotions.
Wcart provides social media integration and you can connect your store to your social media accounts and easily promote your products on platforms like Facebook and Instagram.
Yes, you can create a multilingual store and provide translations for your product descriptions and store content.
Yes, Wcart offers a trial period of 14 days. You can sign up for a trial to explore its features and see if it meets your business requirements.
First, choose a paid plan to get the trial period and after the trial ends you need to make the payment to continue using Wcart. Your store's data and settings will be saved, ensuring a seamless transition.
Yes, according to your subscription plan, we will restrict you from uploading products by count.
Yes, you can select to upgrade or downgrade option on your subscription any time you'd like to and the plan will get changed immediately.
Wcart prioritizes security for online transactions. It employs SSL encryption to protect customer data and integrates with trusted payment gateways to ensure secure payment processing.
Your mobile-ready eCommerce store is just a few clicks away from being launched.

USA
Address : 1910, Thomes Avenue, Cheyenne, Wyoming - 82001 USA.
UK
Suite 10, 4th Floor, Victoria Road, Aldershot, England, GU11 1EJ
INDIA
No:5/15,Dr.Ambedkar Salai,Vedagiri Street,
Pammal,Chennai,TamilNadu 600075.
Need to set up your store?
A tailor-made eCommerce solution for your online business